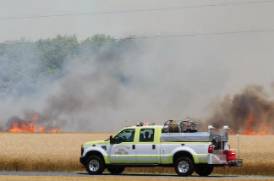 2008 - 52-3
Ford F-350 Brush Truck
2008 Ford F-350 Crew cab, 4 Wheel drive, 2 top mounted booster reels, 250 gallons, 25hp Hale pump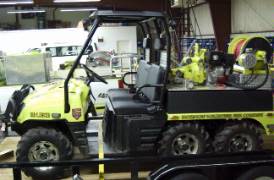 2008 - ATV 52
Polaris Ranger 6X6 ATV
Polaris 6X6 Ranger, Equipped with hose reel, 100gpm pump and water capacity.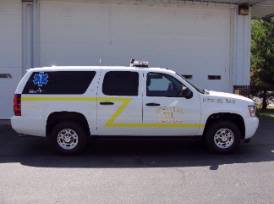 2008 - 52-8
Chevrolet Suburban Medical Rescue
Chevy Suburban medical assist piece equipped with Oxygen, AED, back boards, stair chair, splints, trauma bag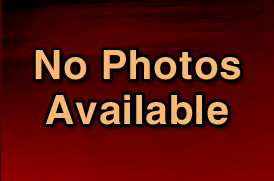 2004 - 52-10
Chevy 1500 Van
10 passenger van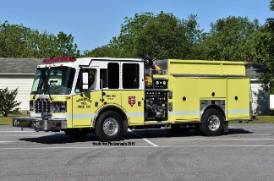 2003 - 52-5
Ferrara Inferno Engine
This piece is the main fire attack piece. It is equipped for structural responses with 1000 gallons of water, 1500gpm Waterous Pump.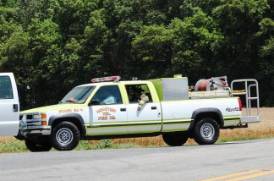 1997 - 52-0
Chevrolet Silverado 1500 Brush Truck
Chevrolet Silverado 1500 4x4, crew cab, winch, 18 hp Hale pump, hose reel, 500 gallons